WHO IS MC STAN?
Rappers have always been the centre of attention whether it is their look or their audacity to speak the truth and one name, which has become eye-catching these days is MC STAN. So, who is MC STAN?
Altaf Sheikh, also known as MC STAN, is an Indian rapper, performer, composer and songwriter. Before being a rapper, MC Stan used to perform Qawwali at the very young age of 12.
His growing interest in music led him to a new phase of his life when his elder brother gave him a taste of rap music. Rap proved to be his real treasure as in 2018, Mc Stan dropped his breakthrough song "WATA".
After the initial success of the song, Mc Stan never looked back and climbed the ladder of success with his back-to-back hits such as KHUJA MAT, ASTAGFIRUALLAH, YEDE KI CHADAR, LOWKEY, KHAJWE VICHAAR, and many more.
MC STAN'S EARLY LIFE.
As we know music hits differently when it comes from the true experience of life and MC Stan's songs are the epitome of that. Apart from his today's success, Mc Stan's early life was nothing less than a catastrophe.
Coming from an indigent family, Altaf Sheikh has gone through a sticky patch since his childhood. Born in the slum of Pune, Maharastra. Altaf struggled with the basic amenities.
Despite not being able to provide, his parents somehow managed to give Altaf basic education. In his school days, he began writing his lyrics. After passing out from school, he released his first song "WATA", which got popular and after that, he shook the rap industry with his controversial song "KHUJA MAT", which was a diss track to Emiway Bantai's "Samajh Mein Aaya Kya'".
This clash win him new fans, while he had to deal with the aftereffects of it. Wiping the dirt off his name, Mc Stan penned his reality and dropped another song "Astaghfirullah", which for his fans utterly changed the perception made about him.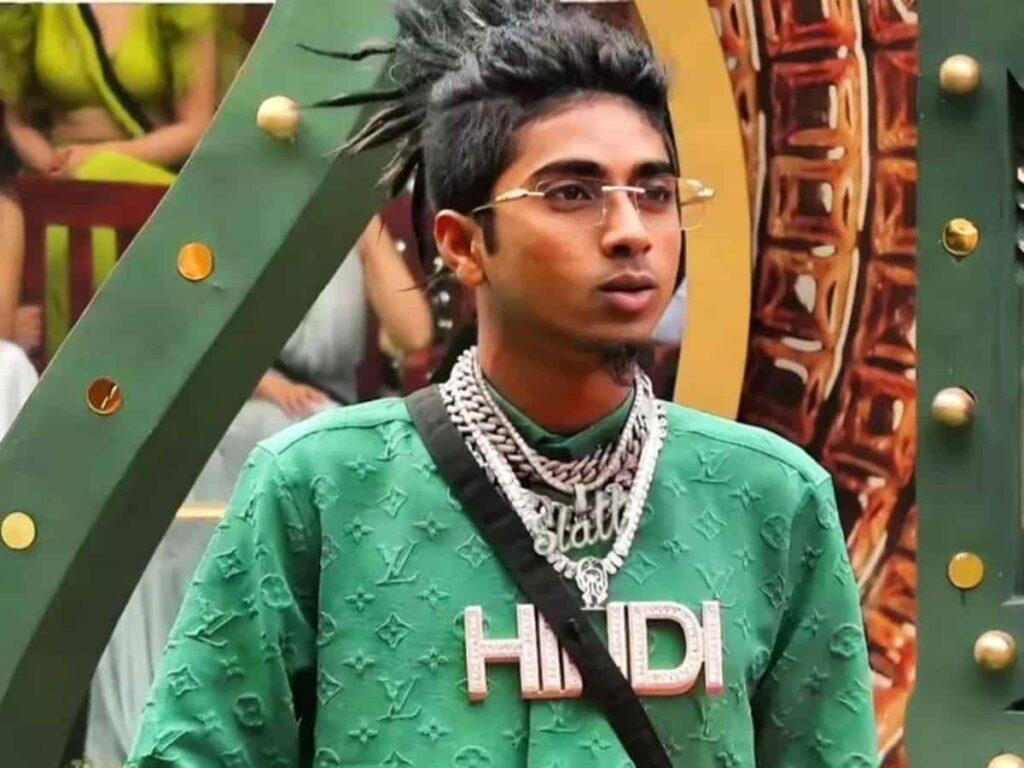 MC STAN AGE.
If you have ever listened to Mc Stan, you must have come to the question asking How old is he? Or what is Mc Stan's age?
Well, the question is worth asking because the calibre his words carry is exceptional and the impact his words left on listeners is remarkable.
Mc Stan's experience of life speaks more than of his age that's why it becomes difficult to accept the fact that Mc Stan is just (as of 2022) 23 years old.
MC STAN'S BIRTHDAY.
Mc Stan was born on 30th August 1999 and he is (as of 2022) just 23 years old. Just being a 23-year-old, Mc Stan has listed himself among the top Indian Rappers and created a strong fan base across the internet.
Mc Stan has 7 million followers on Instagram and over 5.80 million subscribers on youtube. MC Stan's Facebook page has more than 70 thousand followers.
MC STAN'S GIRLFRIEND.
MC Stan's girlfriend is "Anam Sheikh" and he shares a strong bond of love with his girlfriend and calls her by the nickname "Buba".
In most of the episodes of Bigg Boss 16, Mc Stan was found missing her girlfriend. To give some relief to MC Stan, Bigg Boss sent some of the clothes of his girlfriend and the smell of which brought back memories of his girlfriend to him. In one of the episodes, MC Stan claimed that he is going to marry "Anam Sheikh" next year.
MC STAN'S SALARY IN BIGG BOSS 16.
Mc Stan is one of the most famous personalities in the Indian rap industry and his charisma says a lot about him. So, what is Mc Stan's salary in Bigg Boss 16?
After the three television faces Sumbul Touqeer Khan, Nimrit Kaur Ahluwalia, and Tina Datta, MC Stan stands at no. 4, charging 7 lakhs per week.
MC STAN'S CONTROVERSIES.
Controversies have always been a hot topic for the public as they sometimes reveal the real self of a person walking about. Mc Stan's controversies have always stood him in the limelight whether it is about being in a rap battle with Emiway Bantai or harassing his ex-girlfriend "Auzma Sheikh".
After his first song "WATA", MC Stan got into a verbal fight with Emiway Bantai by releasing his second song "KHUJA MAT", which was a reply to Emiway's "SAMAJH MEIN AAYA KYA". Both rappers used offensive language to belittle each other.

Mc Stan's early relationship proved to be a curse for him as his ex-girlfriend "Auzma Sheikh" accused him of sending some of his workers to beat her and the process left injuries on her face.
First, it was Mc stan, who posted his ex-girlfriend's home address on his social media platform after parting company with her in March, which resulted in rape threats.
In reply, Auzma Sheikh did the same and posted MC Stan's home address on social media against which MC Stan lodged an FIR. Soon afterwards, the matter between the two got resolved.
MC STAN'S NET WORTH.
The Journey of MC Stan from Rags and Riches is, indeed, inspirational for any person struggling with their dreams. Mc Stan's net worth is 3 million US Dollars (estimated). MC Stan has become a style icon now as he wears quite expensive jewellery worth lakhs, even crores.
MC STAN'S CAR COLLECTION
With expensive jewellery, MC Stan's car collection adds new style statement to his lavish life. MC Stan owns two luxurious cars Mercedes Maybach worth Rs. 3.80 crores and Cadillac Escalade worth Rs. 1.20 crores.
WHAT IS MC STAN FAMOUS FOR?
Rappers always carry a different look, but MC Stan is famous for his distinct rap style and using harsh lyrics. MC Stan comes up with a new style of rap music, which he calls "NEW SCHOOL". MC Stan has dropped 15 singles and 2 albums named "TADIPAAR" and "INSAAN". MC Stan has released his new song "GENDER", which has reached 6 million views.